Marie-Cécile Berger imagine le packaging durable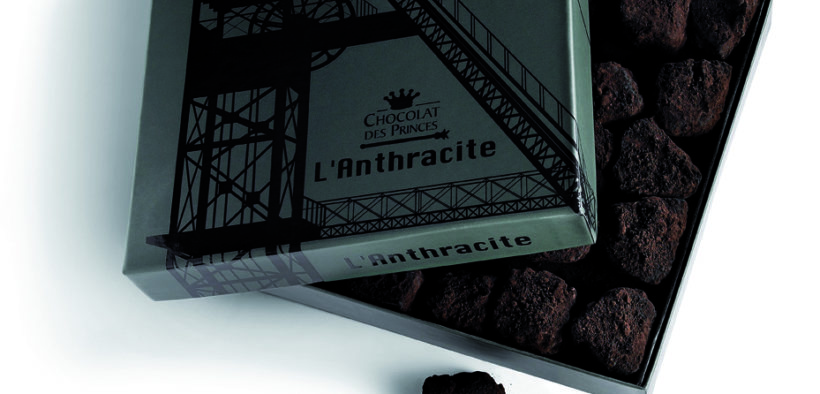 Marie-Cécile Berger imagine le packaging durable
Ses packagings ont conquis les entreprises Chocolats des Princes, Carré Blanc ou encore Affûtage Samuel. Marie-Cécile Berger travaille depuis 2007 à la création d'emballages tant sur le volume que sur le graphisme et, désormais, plus vertueux.
Indépendante, Marie-Cécile Berger tient à le rester. Designeuse, elle possède son propre studio de création depuis 2007, date à laquelle elle obtient son diplôme universitaire en Design et emballage, spécialité Packaging. Un solide bagage qui lui permet de débuter rapidement son aventure entrepreneuriale avec son premier client, Chocolats des Princes.
Spécialisée dans la confection et le graphisme de packaging, elle choisit cette voie, car « c'est le meilleur moyen de travailler chaque projet dans sa globalité, avec cohérence, dans le but de proposer une relation entre le consommateur et le packaging ». Multipliant également les projets transverses, Marie-Cécile Berger fait désormais évoluer son savoir-faire vers l'éco-conception et incite ses clients, à l'écoute, à prendre cette direction « afin d'être plus respectueux de l'environnement ».
Adhérente du Cluster Bio AuRA, Marie-Cécile Berger conçoit ses emballages selon le « principe des 4 R » : Repenser/Refuser, Recyclable/Recyclé, Réduire les matériaux, Réutilisable ; cette approche prend en considération chaque aspect de l'emballage, du volume utile aux matériaux utilisés en passant par les encres. Par ce procédé, la designeuse s'engage avec ses clients dans une démarche fondée sur des valeurs communes pour aboutir à des emballages performants et écologiques qui, économiquement, permettent de réduire les coûts de stockage et de transport tout en valorisant l'image de l'entreprise.
Lieu : Marols
Membre : Designers+, Pôle éco-conception de Saint-Étienne
______________________________________________________________________________________________________________________
Marie-Cécile Berger imagines sustainable packaging
Her packaging has already won over companies including Chocolats des Princes, Carré Blanc and Affûtage Samuel. Marie-Cécile Berger has been making since packaging since 2007, and after focusing on the volume and graphics, she is now looking to make it virtuous.
Marie-Cécile Berger has long been independent and she intends to remain so. A freelance designer, she has had her own studio since 2007, when she graduated with a degree in Design and Packaging. Solid credentials that enabled her to get her entrepreneurial adventure off the ground very quickly with her first client, Chocolats des Princes.
Specialising in making and designing the graphics for packaging, she chose the freelance route because "it's the best way of working on every aspect of a project, globally, with coherence, with the aim of establishing a relationship between the consumer and the packaging." After also taking on lots of cross-cutting projects, Marie-Cécile Berger is now developing her know-how in the direction of eco-design and urging her clients, who are very receptive to the idea, to go in the same direction "so that we are more respectful of the environment."
A member of the Bio AuRA cluster, Marie-Cécile Berger designs her packaging according to the "principle of the 4 Rs": Rethink/Refuse, Recyclable/Recycle, Reduce materials, Reusable". This approach takes account of every aspect of the packaging, from the useful volume to the materials, and even the inks.  Following this process, the designer engages, together with her clients, in an approach based on shared values with the aim of coming out at the other end with an effective, environmentally friendly packaging product that also has economic advantages – as it reduces storage and transport – as well as giving the client a positive image.
Location: Marols
Member of: Designers+, Pôle éco-conception de Saint-Étienne